Replacement of Talkback Infrastructure
In 2015 RTE identified their existing talkback infrastructure as being due for upgrade after approximately 15 years of uninterrupted service.  Tenders were issued for the replacement of their Telex matrix and associated infrastructure.  The system to be replaced comprised of 4 ADAM matrices providing 412, 4 wire ports.  As one would expect the panel and external communications infrastructure relating to such a matrix in a large organisation such as RTE was significant.  Vitel to the success of such a project was the selection of a partner who could work in a live environment ensuring 100% continuity of services for the duration of the project.  BVS successfully won this tender.
Raidió Teilifís Éireann ( RTE )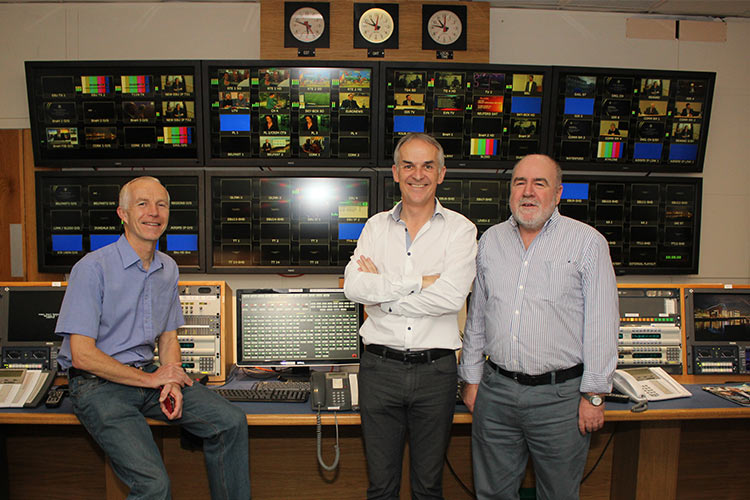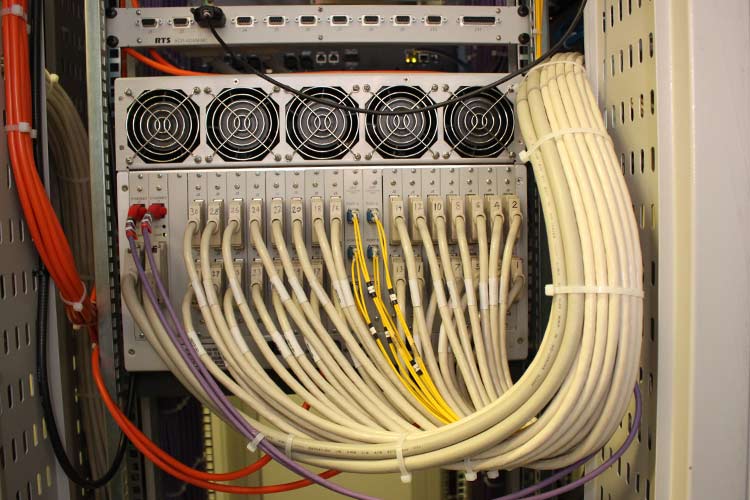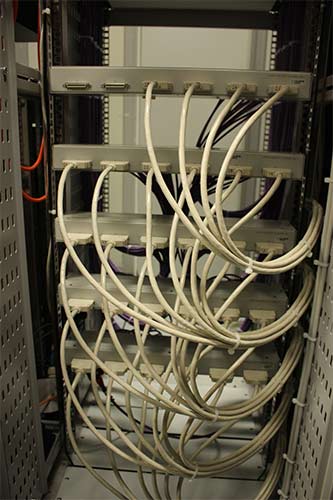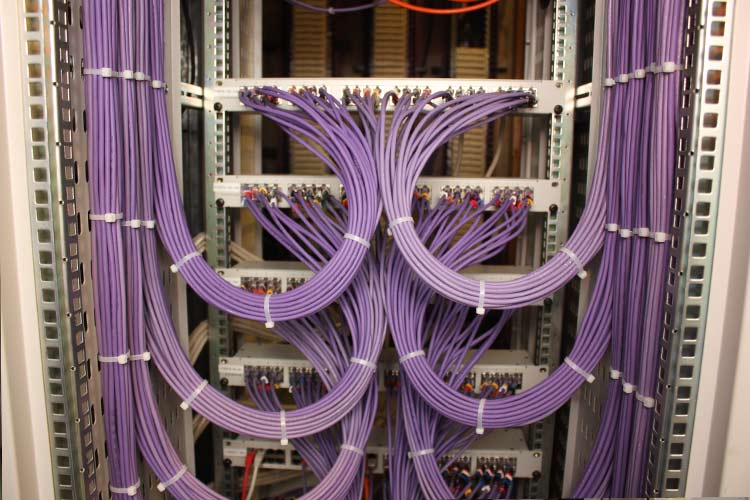 Project meetings began in December 2015 and the team, which included both BVS and RTE engineering personnel developed a tight plan which would see all the wiring infrastructure being replaced and a new matrix of 528×528 being installed in a new location in Donnybrook.  Key to the success of the project would be finding a means to allow a migration from the old system to the new, preferably without the end users even being aware of the change.
BVS chose to partner with RTS Telex for this system renewal.  Having designed and installed the initial RTE system with RTS Telex in the 90's there was a comfort level for all involved working together once again.
New cabling was laid throughout the RTE studio complex in Donnybrook during the early months of 2016 while, in parallel, the new matrix system was installed and commissioned by the BVS teams.  An RTS Trunkmaster was installed on a temporary basis at this point.  Trunkmaster facilitates the intelligent tie-lining of separate RTS Telex matrices.  This Intelligent tie-lining ensured that, as ports were migrated from the old system to the new, communication could still continue across the combined system.  Needless to say this was only possible after meticulous planning and application programming.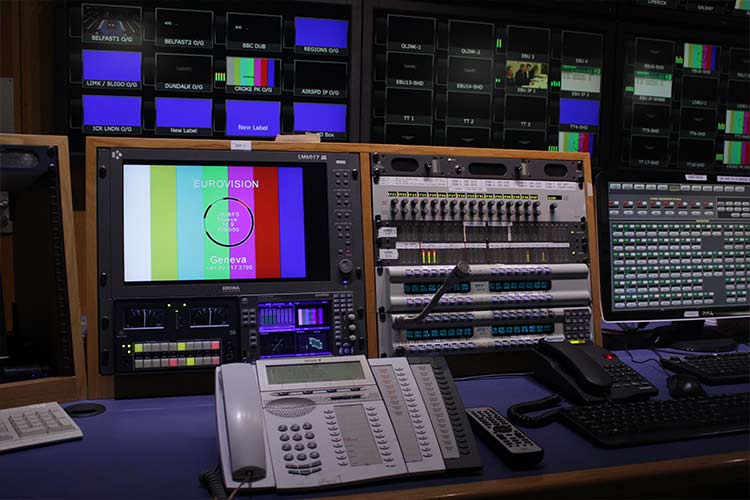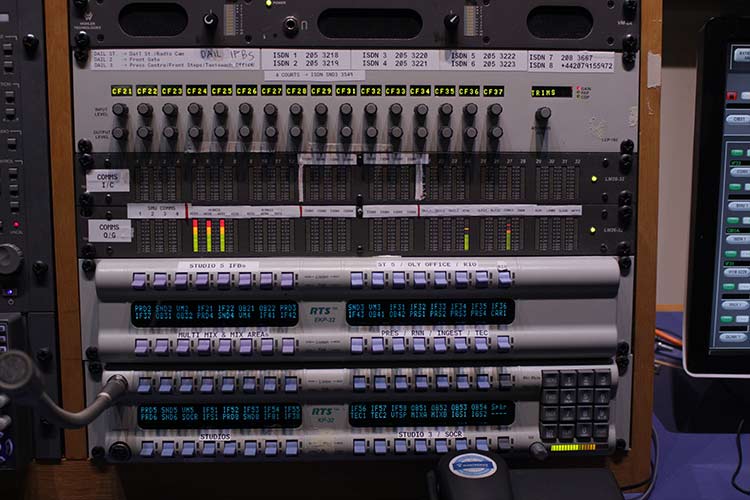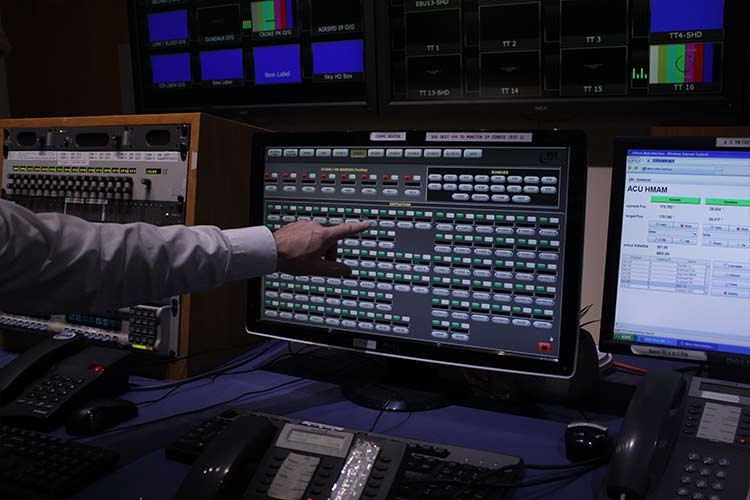 The new system went live during the summer of 2016 ( ahead of schedule ) and includes IP connectivity using both RVON and OMNEO technologies as well as 4 wire ports and interfaces to an Imagine audio matrix.  This matrix routes to and from the RTE external IFB and 4 wire services.  The Imagine router is controlled using a BVS custom designed GUI utilising Cerebrum by Axon.
Looking to Kick off your Project
We've worked alongside Ireland's top broadcast networks for over 26 years, and have delivered  hundreds of complex projects